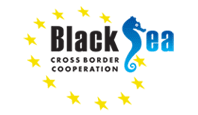 The Black Sea Basin Joint Operational Programme 2007-2013 is a programme under the European Neighborhood & Partnership Instrument (ENPI) of the EU. It aims to contribute to a stronger and sustainable economic and social development of the regions of the Black Sea Basin, while promoting economic and social development in the border areas; working together to address common challenges; and promoting local people-to-people cooperation.

PROJECT "SECURING TRANSIT CONTAINERS" (SETRACON)
Leading partner:
- Alexander Technological Educational Institute of Thessaloniki (ATEI - Th.)
Partners:
- Alexandroupolis Port Authority, Greece
- Port of Varna, Bulgaria
- Odessa Regional Center for Investment and Development, Ukraine
Project goal:
- Improving of container tracking by means of systematic approach and unified security procedures to ensure automatic identifying and tracking of sealed containers in real time during transportation between container terminals.
Main project objectives:
- Improving the cooperation between port authorities;
- Identifying and systematizing of business processes relevant to security procedures of container shipping at ports;
- Electronic monitoring and surveillance for security purposes.
Main expected results:
- Improved transparency and optimal processing of information related to monitoring, management and reliability of container security;
- Enhancing of regional cooperation in the Black Sea Basin; and
- Creating a joint cooperation framework for container monitoring and securing in the Black Sea Basin.